Source: sameerdhanrajani.wordpress.com
The Tech Expo 2019 was an enormous event attended by eager business amateurs as well as modern-day business leaders who made a name for themselves through new technologies and innovative materials. The speakers shared their personal experiences and techniques on helping novice entrepreneurs solve different business challenges that they meet every day. Exhibitors from different states also graced the event with their latest tech inventions. Attendees got to learn what's new, what was coming, and how they can apply what they have learned in real-life situations. Indeed, the business leaders were the inspiration to all those who were looking forward to finding ways to like them. So how to be like them?
Qualities Of A Successful Business Leader
Self-Awareness. One of the most vital qualities of an effective business leader, self-awareness is one's capacity to understand and accept his strengths and weaknesses. He does not hide his weaknesses but rather addresses them so that he can find a sensible solution. If he does suppress his weakness, he becomes vulnerable eventually and his business suffers in the end.
Fairness. A successful business leader treats others fairly regardless of the situation. It is a must-have quality if you want to succeed and be effective. If you don't handle your colleagues and employees equally, you are in for a disaster. Along with this, you must have principles and best practices in place that will enable you to attain your goals for your company as much as for yourself.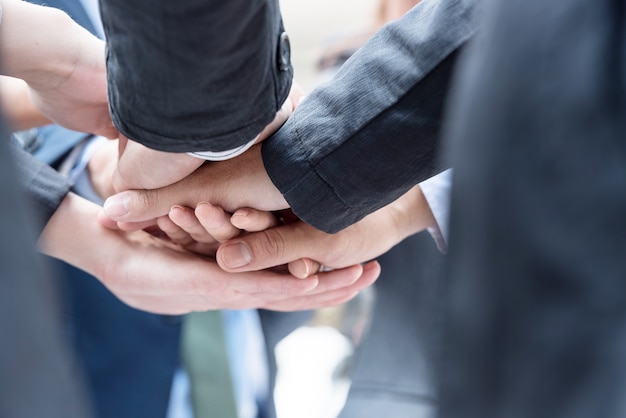 Source: freepik.com
Willpower. An effective business leader has the willpower to make sound decisions in a timely manner, no matter how difficult. Often, a lot of leaders forget that a decision has to be made or it will paralyze his business and everything in it. They tend to delay their decision and this almost always causes a bigger problem. If you are a seasoned and successful leader, you have learned the hard way, and you know that you need to take action confidently and quickly.
Knowledge. Obviously, this is last but not least. A business leader without knowledge is literally worthless. He needs to be a good listener as much as an effective facilitator. He has to be knowledgeable to be respected by his employees who are looking to learn from him. A successful business leader is updated with the current trends, important facts, and best practices in business.